5 Books of The Moment
Is it us or is time literally flying by? It was only yesterday we brought you our Summer reading list, and now Duane Reade is preparing for Halloween? (Sorry, we digress). The one thing we are excited about is all things Fall. The bustle of the city as it prepares for its various themes, and the crisp air as the season's change. Back at HQ, we've been discussing which books work for this time of year and after much back and forth over iced matcha latte's, we agreed on the below. Comment at the end to let us know how you enjoyed our picks and which books you're excited to read this month.
City of Lies: Love, Sex, Death, and the Search for Truth in Tehran
In City Of Lies, Ramita Navai depicts the stark divide between the city's religious morals and stature, versus what happens while no one is watching. It's definitely a gripping read as you navigate through the gullies of this town, observing just how divided a small space can be - trust us, it's more split than you think.
Bread Toast Crumbs: Recipes for No-Knead Loaves & Meals to Savor Every Slice
Sabi, our contributing writer, was gifted this book recently as all she's been craving while pregnant, is bread! So, naturally, we flicked through the pages and rustled up some peasant bread in the kitchen, and now we're all in need of bread. [See what we did there?] This book is a great intro into making bread at home, plus, towards the back, it offers meal recipes that incorporate leftover crumbs, crust, etc, so there is no wastage!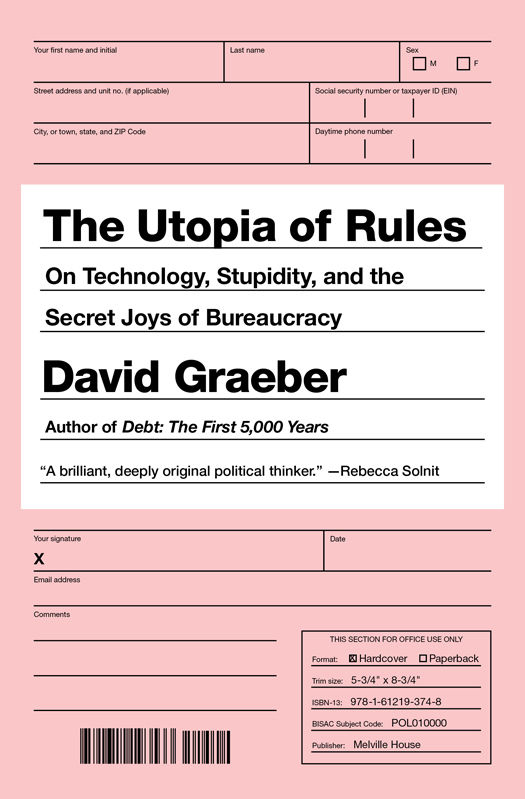 The Utopia of Rules: On Technology, Stupidity, and the Secret Joys of Bureaucracy
Now, based on the title you may be wondering why we would even suggest such an antithesis of a title; don't we have enough anxiety!? However, this book by anthropologist, David Graeber takes you through just why our system loves its paperwork, the need and sometimes the desire for regulations, and how we should start imagining a freer world for ourselves. It's a real eye-opener so be sure to brew the coffee in advance, you'll need it.
Thank You for Being Late: An Optimist's Guide to Thriving in the Age of Accelerations
From the dawn of the smartphone, our lives have revolved around technology and getting things done, through our phones. Apps that allow you to order dinner and hail a cab within seconds may be second nature to us now, but Thomas Friedman would like to challenge it all. He toys with the idea of slowing down, daring to be late and using that time to rethink our relationship with work, politics and our community.
When Women Ruled the World: Six Queens of Egypt
We could not put this book down! When Women Ruled The World explores the stories of the great Queens of Egypt and the real power they had, while they reigned over their people. Managing the country and holding positions in the highest office was something Egypt at the time, was accustomed to, so why do we feel like we are doing things backward now? Kara Cooney explores the rise of patriarchy and how the tables turned.
Cover photo by: Sylvie Tittel